You have made the decision; you are going to relocate to a foreign land! It's all very exciting, and the world is your oyster. But what do you do now? How do you start planning your journey abroad?
There are many factors to consider when deciding to up and leave. The most important being is meeting the minimum IELTS band requirement for PR in a foreign country.
In many countries, English is the primary communication language. So, the proof of English language is the chief prerequisite to go to an English-speaking nation and settle down. IELTS is the globally accepted proof of English language proficiency of non-native speakers who wish to settle abroad.
Details about IELTS and Band Score Requirement
IELTS, the acronym for International English Language Test, checks non-native speakers' proficiency in the English language. Aspirants' language skills are assessed through four subcategories – reading, listening, speaking, and writing.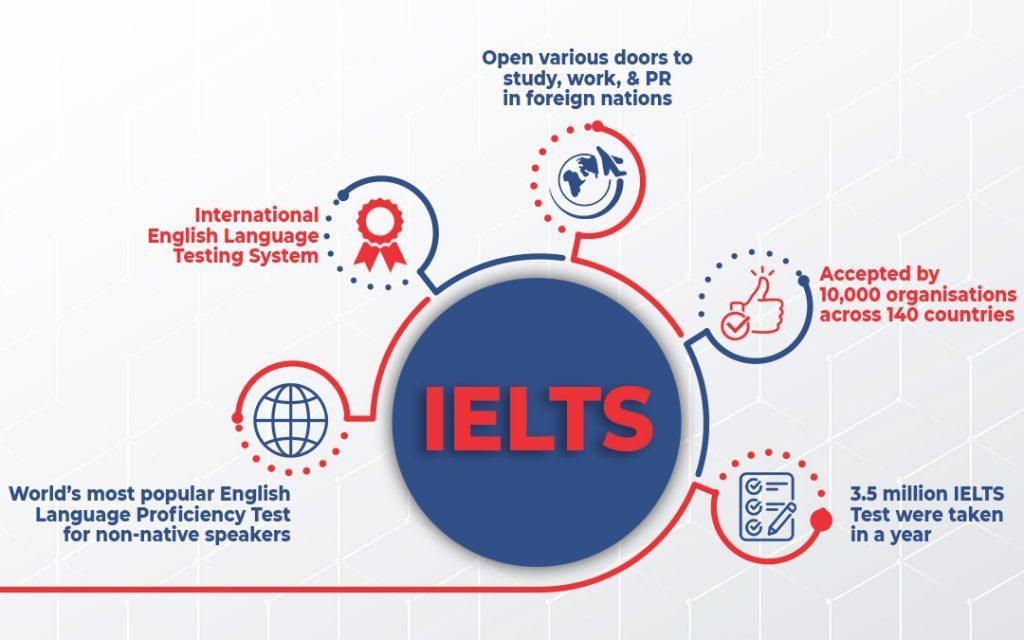 The test results score in IELTS is necessary for applying the expression of interest to relocate to a foreign nation. Clearing the standardized test with flying colors opens up various opportunities to study, work, or travel abroad. It is because the test is accepted in more than 140 countries and over 10,000 organizations. IELTS coaching in Chandigarh helps aspirants achieve their dream of settling abroad and start a new life.
Candidates are given bands on a scale of 1-9, based on their level of proficiency in four IELTS modules.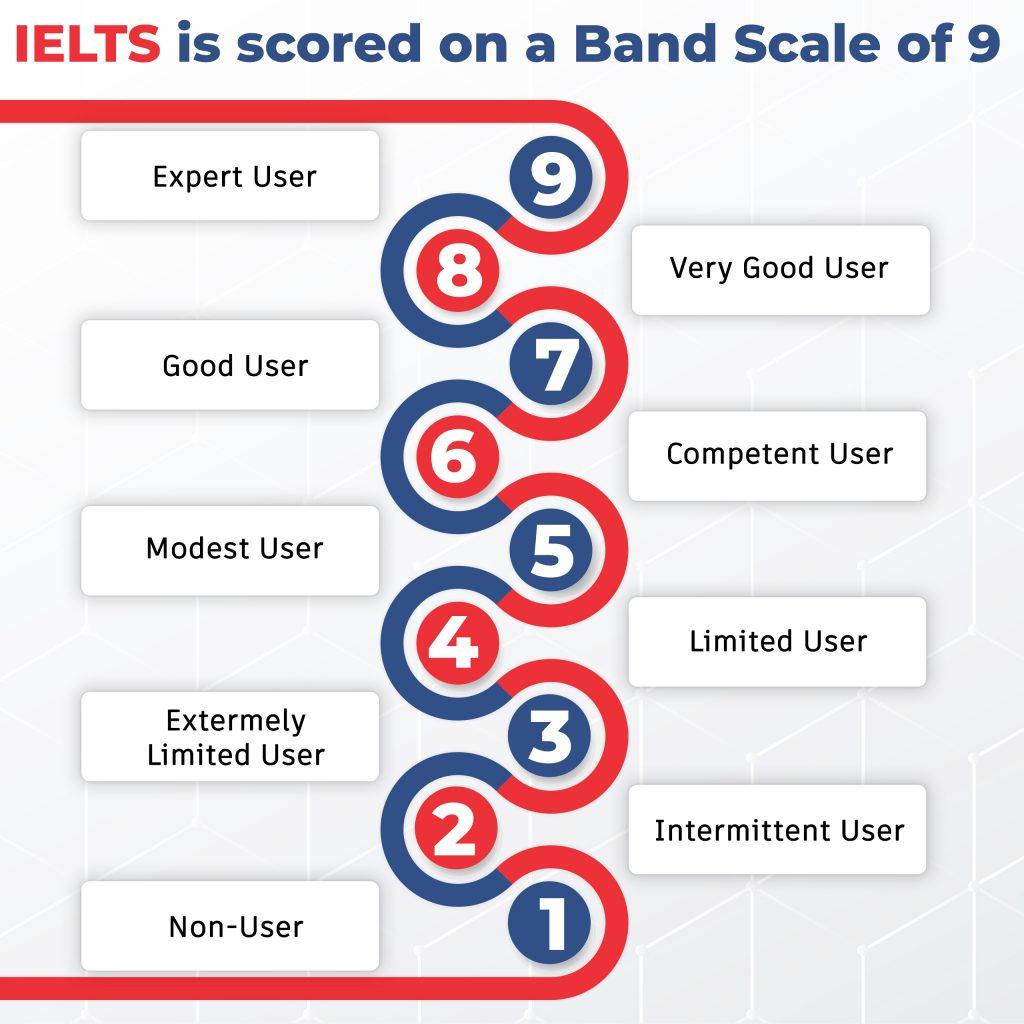 What is the Minimum IELTS Score Requirement for PR in Various Nations?
International English Language Testing System (IELTS) is of paramount importance to apply as a part of your immigration application. People who clear IELTS exam with flying colors to get PR get maximum points by foreign Government officials and authorities.
IELTS exam is bifurcated into two types, mainly IELTS Academic and IELTS General. So, people willing to get PR abroad should give IELTS General. Based on your IELTS General score, points are awarded to fly to countries like UK, Canada, and Australia.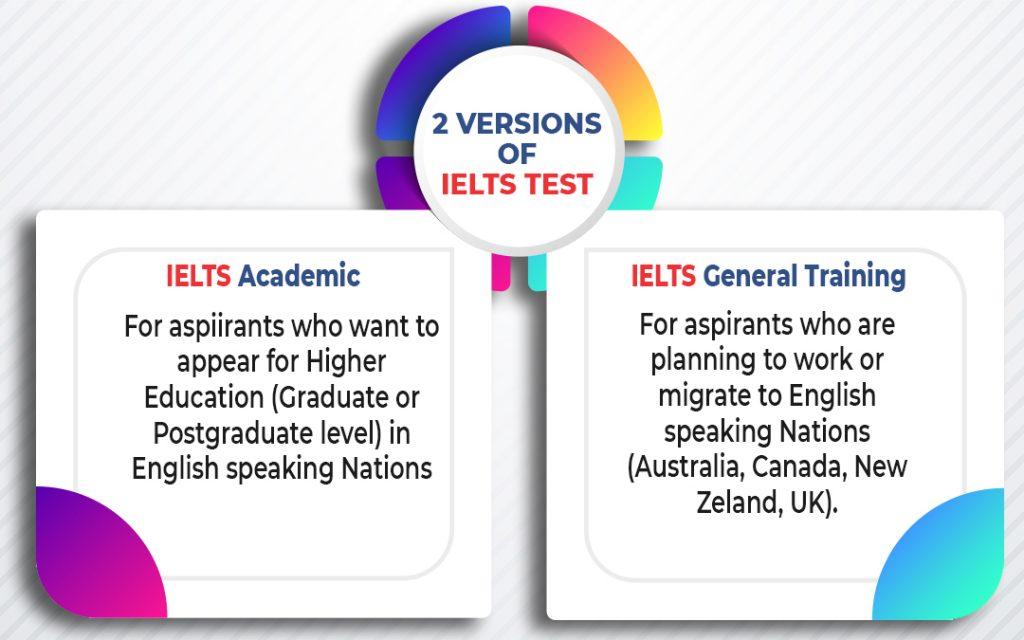 Let's shed some light on how IELTS can help you to apply for PR in each country:
Minimum IELTS Score to get UK PR
Ever heard about IELTS Life Skills? Well, it is the name of the special IELTS exam that UK Government approves. Thousands of people present this government secured English Language test as their proof of English proficiency while applying for PR in the UK. Candidates applying for immigration based on IELTS score for PR with as high as 10 PR points get consideration for UK Visas and Immigration.
Minimum IELTS Score to get Canada PR
Canada is among the favorite countries of thousands and thousands of people around the world. For those who are willing to get PR in Canada, clearing the IELTS score is mandatory to submit along with the application. IELTS General is specially designed for examining aspirants to how they would handle situations in an English environment. For PR in Canada, the Immigration department of Canada allots as high as 28 points for good command over the English language.
Minimum IELTS Score to get Australia PR
Unlike the above-mentioned countries, The Australian Immigration criteria for the IELTS exam are fulfilled with a minimum band score of only 6. The ability to speak and talk is considered based on the IETLS score to settle down in Australia. Aspirants willing to move to Australia should know that 5 is the maximum point awarded to IELTS for Permanent Residency.
The Epilogue
Whether it's changing careers or finding a better opportunity abroad, it is imperative to have a roadmap. Enrolling in a reputed institute for English Speaking Course in Chandigarh is not enough for a good IELTS band score. To immigrate to a country on a PR basis, a good IELTS score is the chief requirement. So, make sure to join an institute that provides both English and IELTS coaching as per your needs.